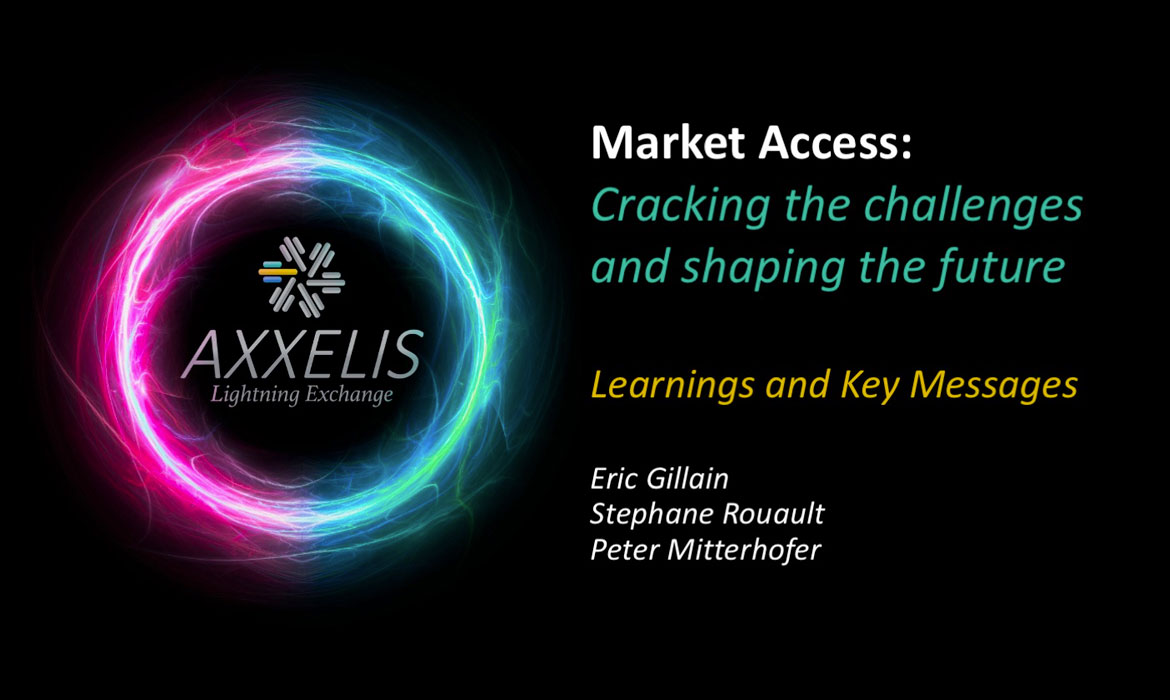 Our very 1st 'virtual' Lightning Exchange took place on Thursday 25th March, with the hot topic of 'Market access – cracking the challenges and shaping the future' being our first subject for discussion, presented by 2 of our Axxelis partner's, Peter Mitterhofer and Stephane Rouault.
Following the excellent feedback from this event, we wanted to share some of the 'take-home' messages and have posted a short video and a selection of slides from Stephane and Peter's presentations.
Selection of slides from the event
In addition to reminding attendees of the content, this will enable those who could not attend to get a flavour of the event.
Thank you again for the stimulating discussion from those attending and we look forward to announcing our next event and welcoming you to our next event in early June – further details to follow.
Reimagining how life sciences work will be done in the next normal
Previous Post
How are patients impacted by current healthcare practices? Was the big question at our recent 'Lightning Exchange' event.
Next Post