AXXELIS looks to bridge innovation and the best talent leadership to advance science and improve patient value, nurture business growth and release attractive return on investment for our clients in Life Sciences and Biotechnology.
AXXELIS offers on-demand consulting and opinions, added value and highly relevant strategic insight for clients in Pharmaceutical, Biotechnology and specialised Venture Capital companies.
Successful Projects
completed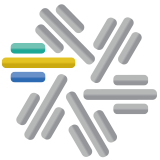 The great regulatory catch-up Medical device manufacturers have a lot to learn from the pharmaceutical sector which, for well over a decade, has been subject to the sorts of rigorous electronic reporting standards soon to be faced by device producers. To ignore the parallels and start from scratch with MDR and other standards now being imposed by […]
How Will The Failure Of Biogen's Alzheimer's Drug, Aducanumab, Impact R&D? The landscape of experimental Alzheimer's disease (AD) drugs is strewn with failures, so much so that it has been referred to as "an unrelenting disaster zone". Recognizing the greatly increasing number of patients with this disease, many biopharma companies have invested a lot of resources […]
Roche technology measures Parkinson's disease fluctuations This is another fine example of how smartphones could be used to good effect in modern day medicine. Roche Pharma Research & Early Development (pRED) has developed a smartphone-based monitoring system for those with Parkinson's disease (PD) that complements the traditional physician-led assessments with automated tests that continuously measure […]
We look forward to discussing your business ambitions, simply complete the form below with an overview of your requirements and we'll be in touch.
Call us today
+41 797 639 018
+44 7789 964 468