AXXELIS looks to bridge innovation and the best talent leadership to advance science and improve patient value, nurture business growth and release attractive return on investment for our clients in Life Sciences and Biotechnology.
AXXELIS offers on-demand consulting and opinions, added value and highly relevant strategic insight for clients in Pharmaceutical, Biotechnology and specialised Venture Capital companies.
Successful Projects
completed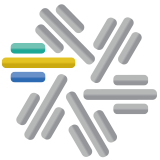 Every business wants to push the boundaries and be ahead of the curve in developing and launching new products, services, approaches to workflow and audience engagement. Not to mention data gathering and sharing. After all, that is what makes them succeed or fail as a company, and the healthcare sector is no different. But it […]
Machine Learning Applied to EEG Data May Serve as Huntington's Biomarker, Study Suggests A method called quantitative electroencephalography (qEEG) enables the identification of Huntington's gene carriers and could become a disease biomarker, according to a pilot study. The research, "EEG may serve as a biomarker in Huntington's disease using machine learning automatic classification," appeared in the journal Scientific Reports. Progressive […]
Rising Physician Dissatisfaction in Europe Signals an Urgent Need for Change In the two years since we last surveyed physicians working on the front line of European healthcare, their discontent has risen to an alarming level. Many say they would not recommend their hospital as a place to work or to receive care. Physicians and […]
We look forward to discussing your business ambitions, simply complete the form below with an overview of your requirements and we'll be in touch.
Call us today
+41 79 763 90 18
+44 7789 964 468